Italian Merino Scarf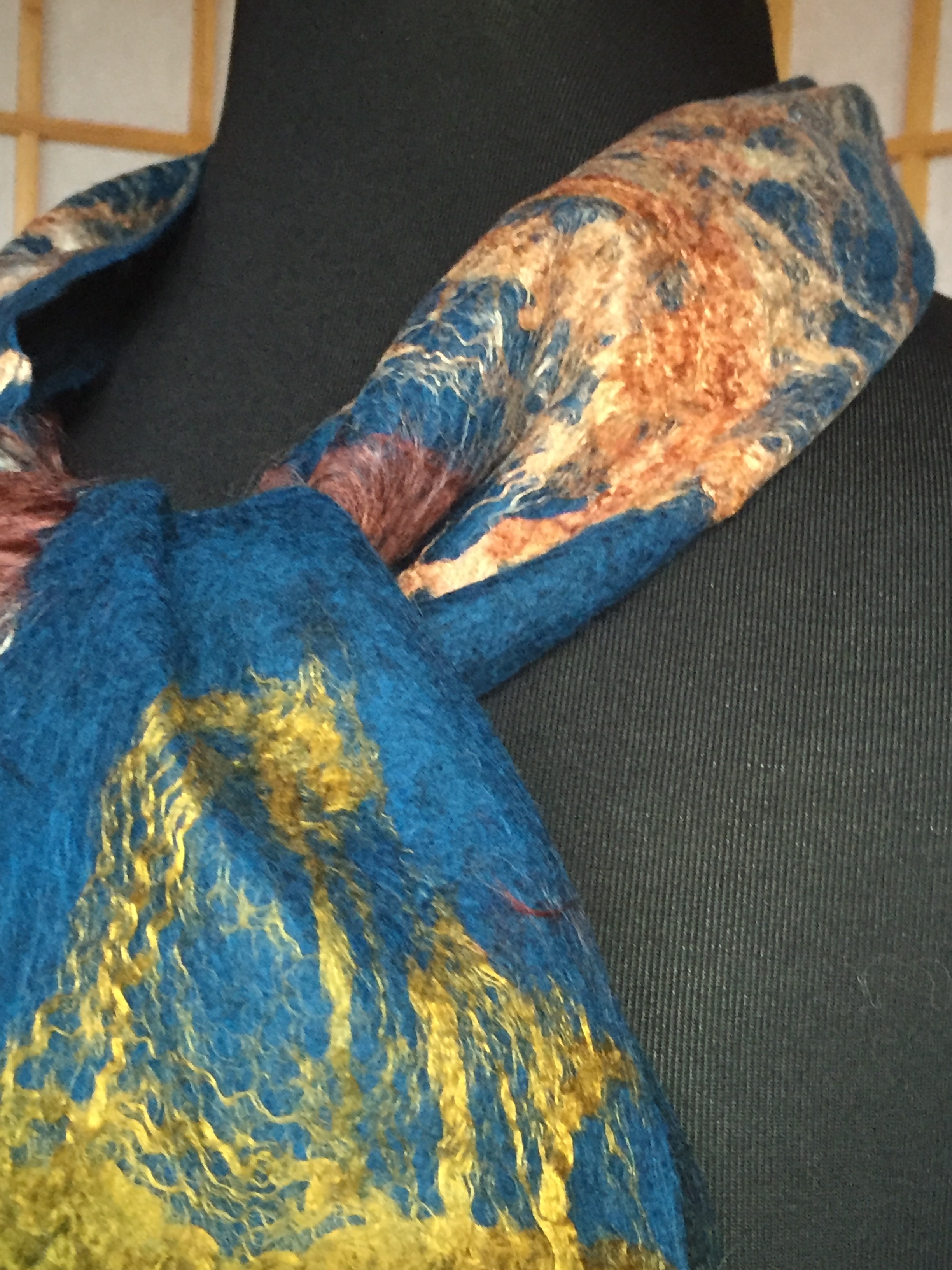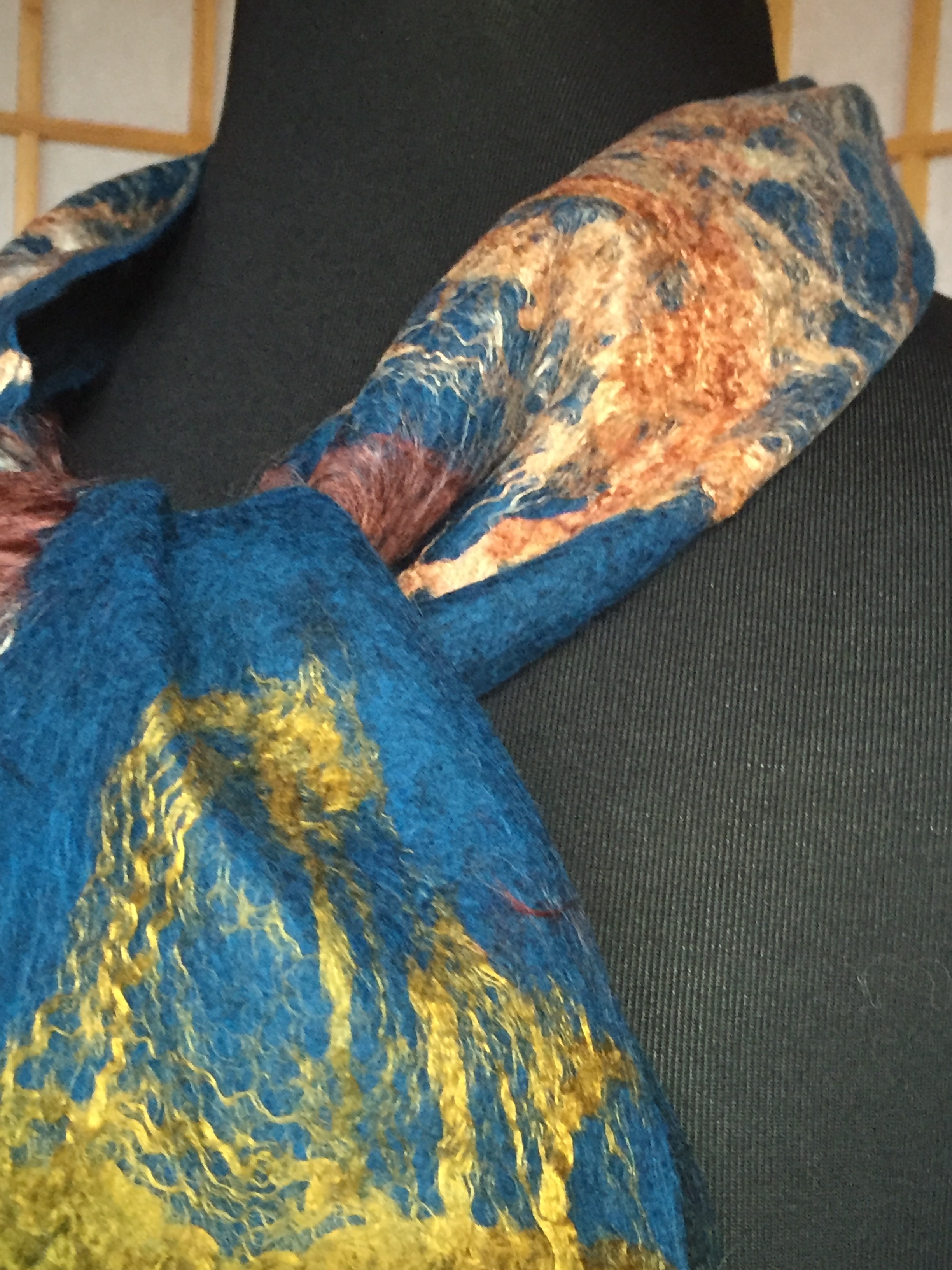 sold out
Italian Merino Scarf
Hand felted fine Italian merino with hand dyed silk. Very light scarf. Long and narrow 6 x 60"
The act of making is not frivolous.
It is a necessity, a survival tool.
A space to place your mind and heart
in the midst of chaos.
That place you can't think your way out.
Once I went to a wise woman. Confused, I didn't know which decision to choose. She said it didn't matter. I would learn something either way. And so will my children, I remind myself.