Alpaca Merino Scarf 2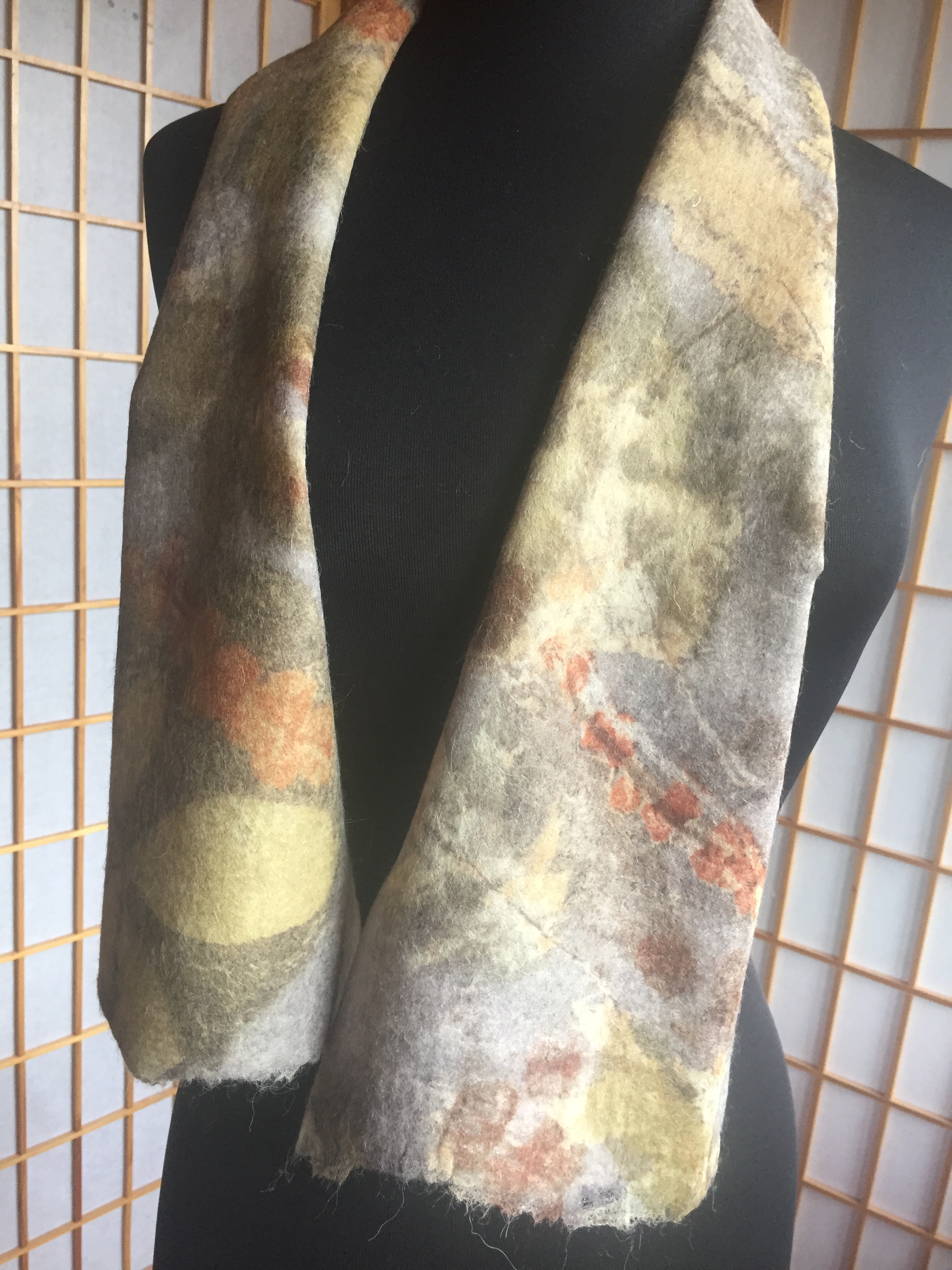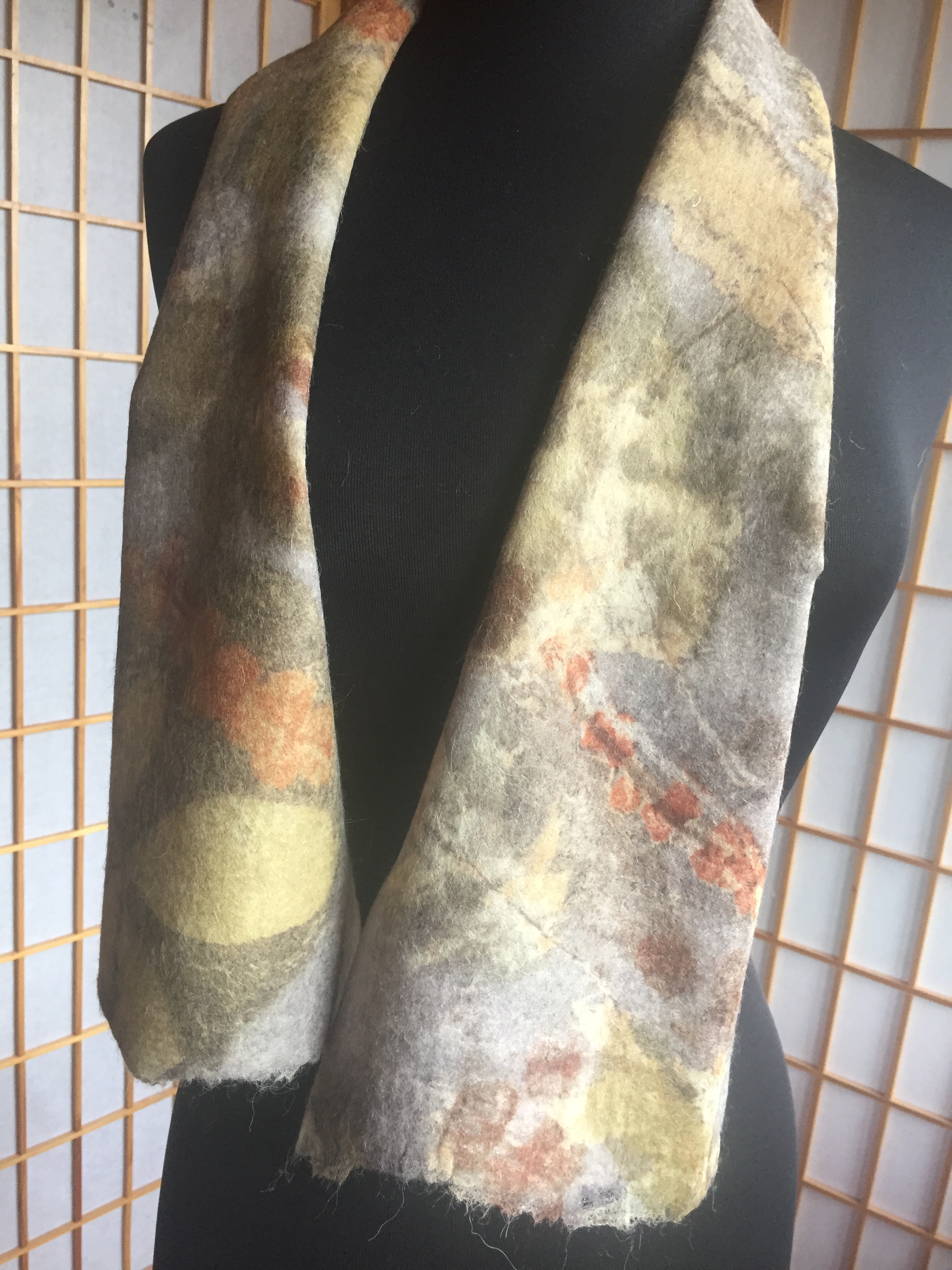 sold out
Alpaca Merino Scarf 2
Very soft, 7 x 46" scarf. 70/30 Alpaca and merino was nuno-felted with silk then botanical printed using oak tannin and iron blanket.
The Process of Botanical Printing in Poetry
The act of making is not frivolous. It is a necessity, a survival tool. A space to place your mind and heart
in the midst of chaos. That place you can't think your way out.
Today I envision pieces of silk, torn in strips, each one a story with two endings. It could go this way or it could go that way. Today I will sew them together. A patchwork will be created from all the leaves found in our woods and imprinted upon the silk. An anthology of life prayers.